Food Concept Catering Zakynthos
Services
Food Concept Catering
Meet our team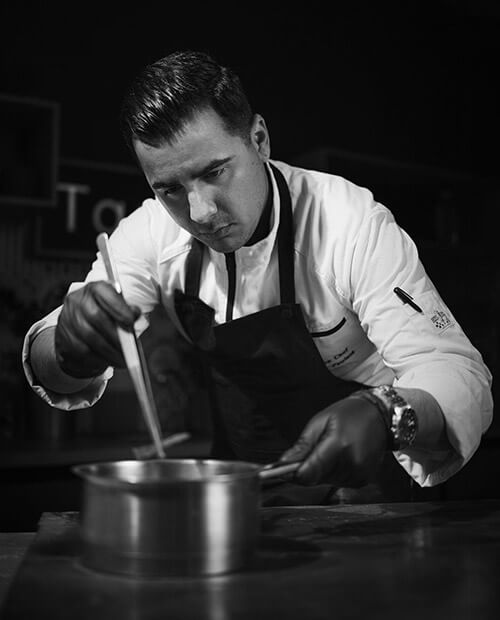 Alexandros Patrinos
Executive Chef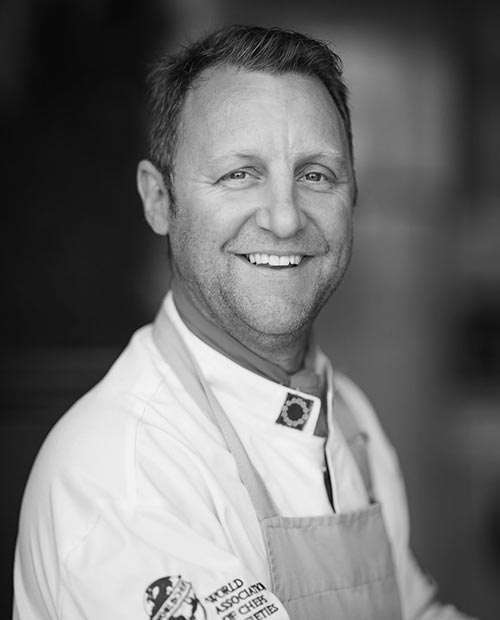 Steve Baker
A' Chef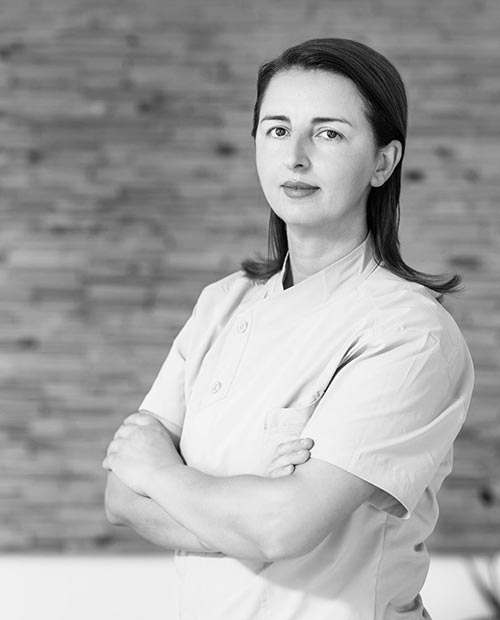 Kostas Korfiatis
A' Chef
Dimitris Skiadopoulos
Bar & Service Manager
Contact us for the catering of your event.
Contact us
Food Concept Catering Zakynthos
Menu
Anonymous 30
" The best ? food services and experts in private dining!!! ? They are professionals and they offer high-quality ? Many congratulations to the chef !!!"
Ryan Minson
" Alexander and team set up a special private dinner for my family. It was the best steak I've ever tasted, cooked perfectly to our order. They played along with my proposal plans and everything was amazing! Alexander was so friendly and helpful!! Highest recommendation!"
Marlene Zavala
" Food concept catering had such an amazing service and food. I'm from Los Angeles and my group of friends and I decided to book them while on our last day of our 17 day vacation in Greece! We must say it was a perfect way to end our trip in Zakinthos! Alexandros and his partner did an amazing job with catering to us and fulfilling our cravings! My particular vegan dish and desert were incredible ? thanks once again Food Concept Catering !"
Breakfast Box
" The best Catering in Zakynthos! High gastronomy proposals from great chef team."
Moana Ruhfass-Kladi
" Great Company with multiple food services !! We choose them for a celebration in a private villa & the team of food Concept Catering organised everything. Alexandros Patrinos the Executive Chef create a menu for us with the flavors we desired !"
ΚΩΣΤΑΣ ΔΟΥΝΗΣ
" Γράφω αυτήν την κριτική γιατί πραγματικά μείναμε ευχαριστημένοι ( το λιγότερο που μπορώ να πω ) με την άμεση ανταπόκριση στα αιτήματα μας και το καταπληκτικό φαγητό που απολαύσαμε όλοι!!! Φοβερή ομάδα και εξαιρετικός Σεφ ο Αλέξανδρος Πατρινός. Συνιστώ ανεπιφύλακτα για κάθε είδος catering υπηρεσίες."
Ιωάννα Μουτσοπούλου
" Ο Αλέξανδρος και η ομάδα του είναι εξαιρετικοί! Μας οργάνωσαν τον γάμο των ονείρων μας με πολλή αγάπη και όρεξη!!! Μακάρι να υπήρχαν κι άλλα αστεράκια να βάλουμε! Το φαγητό, χωρίς αμφιβολία, ΠΕΝΤΑΝΟΣΤΙΜΟ, με μεγάλη ποικιλία και πολύ όμορφη παρουσίαση! Ο Αλέξανδρος προσπάθησε από την πρώτη στιγμή να καταλάβει τι μας αρέσει, να προτείνει ιδέες και τελικά να πετύχει το τέλειο αποτέλεσμα! Ήταν τρομερά οργανωτικός και πρόθυμος να μας βοηθήσει και να μας βρει ό,τι είχαμε στο μυαλό μας για την πιο ξεχωριστή ημέρα μας! Αλέξανδρε σ αγαπάμε και σε ευχαριστούμε για όλα! "
Eleftheria Petkou
" Ήταν όλα υπέροχα!!! Τα φαγητά ήταν πεντανόστιμα, όμορφα στημένα. Και τα παιδιά έδειξαν επαγγελματισμό από τη πρώτη μέρα που το οργανωναμε μέχρι τέλος. Ευχαριστούμε πολύ!!!"
DIONISOS TAVERNA
" Συγχαρητήρια ευχαριστούμε για την εξυπηρέτηση και τις συμβουλές που μας έδωσε ο σεφ Αλέξανδρος Πατρινός . Πολύ καλη ομάδα ."
jimis32
" Πραγματικά επαγγελματική εξυπηρέτηση και πεντανόστιμα φαγητά !! Γράφω αυτή την κριτική γιατί ήμουν καχύποπτος διότι δεν έχουμε ποιότητα στο νησί και μόλις δοκίμασα έπαθα πλάκα ! Συγχαρητήρια στον Σεφ Αλέξανδρο Πατρινό και την Food Concept Team !"